Mid-north Coast Surfing.
A beach south of Forster on the mid-north coast of New South Wales. Yesterday it was flat and the wind has been howling for days. The coldest snap in years. There is snow on the Great Dividing Range, roads are cut off in the mountains and snow is dumping on the resorts.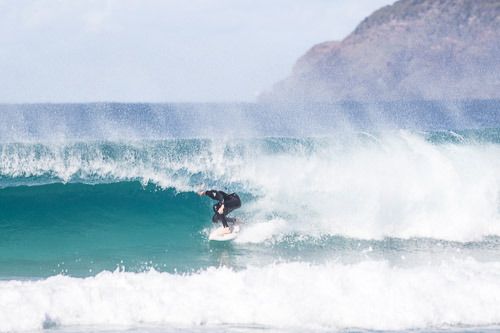 Today the ground swell is starting to kick in. It usually does this after a prolonged period of strong westerly winds. Or it is the swell from the massive lows coming from the Southern Ocean and Antarctica.